---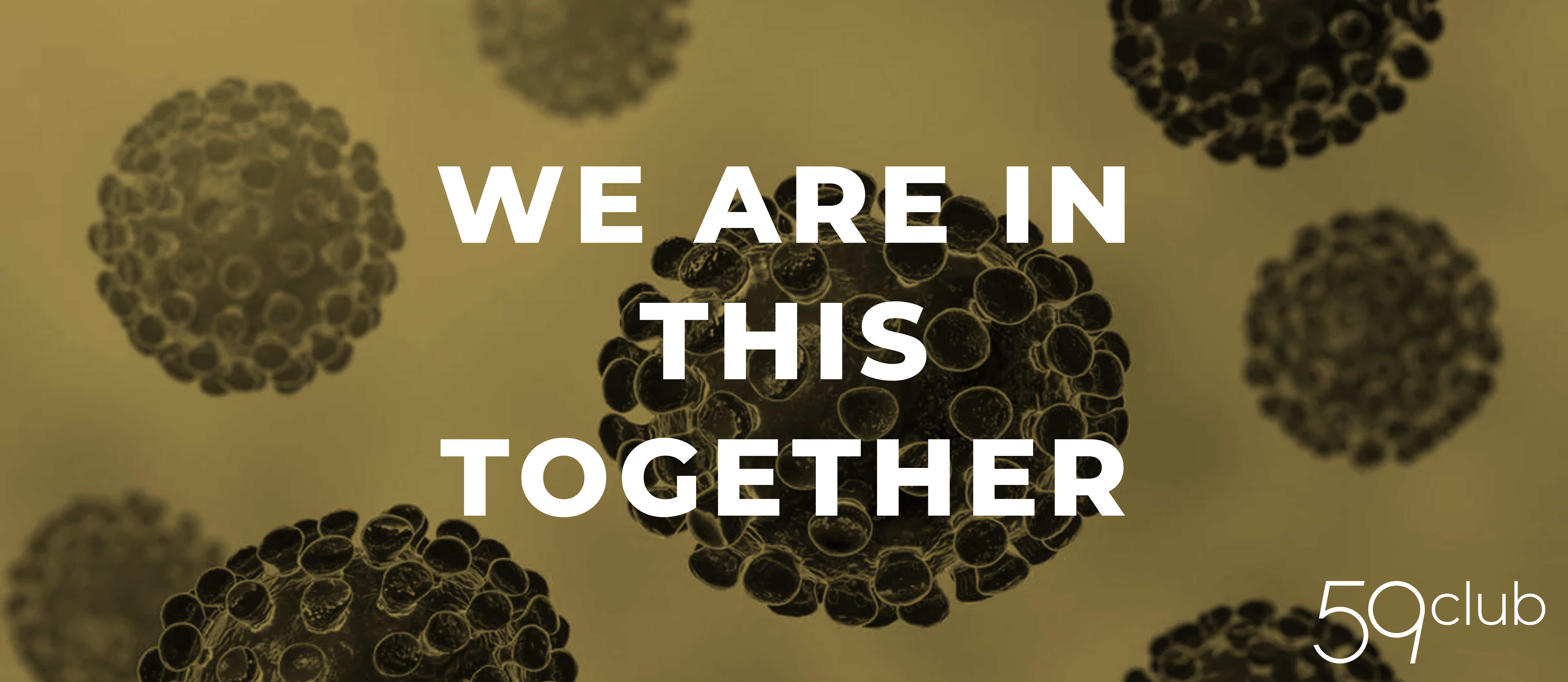 Customer service satisfaction and benchmarking firm 59club have announced today that they will further extend their complimentary offering amid the global COVID-19 pandemic, as 59club help the golf & hospitality industry to make the right choices and provide the right options for its customers, members and staff.
59club's 'We are in this together' Campaign, has seen newly released survey templates that reflect the current situation facing the industry, and the interactive Golftell Member Communication app added to their existing complementary offering, all free of charge throughout the current crisis.
"The ability to appreciate what customers and staff need, what their future intentions are, what they are willing to do right now and how they will react amid this ever-changing time, is data we could all use wisely, and never has there been a more pertinent time to glean this valuable information than today – right here, right now"! said Will Hewitt, managing partner of 59club UK.
"We want to make sure the golf and hospitality industry have valuable tools available to them so they can make informed decisions during these trying times."
Specific COVID-19 survey templates have and will continue to be added as part of 59club's complimentary offering, covering all aspects of general member surveys, golf professional services, including retail, custom fitting & coaching and staff wellness surveys. The survey tools assist managers to glean feedback from its customers, members and staff amid the current crisis at specific times when the facility continues its limited offerings, at times when the offering/operation is forcibly closed, during a clubs renewal process, when dealing with membership cancellations and in the run-up to the club/facilities reopening.
The templates contain a bank of pre-set questions, enabling managers to build their survey with the ability to create custom questions of their own. 59club's proprietary survey tools enable club managers to identify both employee and guest needs, strengthen retention and recognise a clear direction on ways to improve the overall experience at their respective properties.
The smart dashboard allows management to analyse data in a clear and concise manner and provides demographic filters to further segment information, creating a comprehensive, manageable and immediate snapshot of their customer, member and staff opinion and attitude.
The interactive Golftell Member Communication app creates a new channel for members to privately communicate directly with club management, with the ability to provide as much or as little feedback as the member wishes to supply. During times when the club is closed, the app can be used to reflect on previous experiences, to make future suggestions, to communicate on any matter relating to the club and their membership, and when normality resumes – they can continue using the app to provide instant feedback when visiting the club.
The app channels member feedback within the following areas: course condition, food quality, general facilities and customer service levels, applying an average rating of great, good, average or poor which contributes towards the clubs own satisfaction rating as well as adding into the industry-wide data pool.
Managers and decision makers can make use of 59club's complimentary offering throughout the current crisis to gather data from one's own customers and employees. Complete with the ability to make direct comparisons amid the current situation facing the industry, as 59club continues providing help, clarity and vision on a global scale, at a time when it is needed most.
"These are extraordinary times. Many managers are trying to figure what, if any, services should still be available, and what people will want when you re-open" said Simon Wordsworth, founder of 59club.
"Customers will remember those who took the time to touch base with them, to ascertain their needs and wants during the unprecedented time when they knew you were simply hoping to remain open, and latterly during the challenge of being forcibly closed.
"Navigating unchartered waters and relying only on substandard communication tools like social media and non-reply emails does a disservice to the manager, staff, their members and guests. We want our friends and colleagues in the tourism and hospitality industries to have everything they need to weather this storm."
Please visit www.59club.com and follow the COVID-19 actions to instigate your FREE license, any additional support can be directed to your local 59club division who are waiting to help!