Generate real-time feedback to achieve service excellence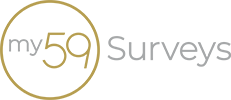 Deliver industry leading satisfaction surveys to your customers online, providing an economical way of truly understanding their views, what is important to them and the degree of that importance.
The feedback generates clear direction to improve the 'experience' afforded to your 'Members, Visitors and Staff', assisting you to breed loyalty, increase spend, secure referral and repeat business.
Ask the right questions to generate reliable feedback: Industry specific templates assist you to build surveys from a bank of insightful questions, with the flexibility to add bespoke questions as desired.
Industry Specific Templates
Amid the current pandemic, our COVID-19 Survey Templates are supporting the industry to make the right choices and provide the right options for their members, customers and staff.
Specific COVID-19 survey templates include insightful questions covering all aspects of club membership, golf professional services, including retail, custom fitting & coaching, staff wellness surveys as well as an interactive member communication app.
Gather your own data and make direct industry comparisons amid the current crisis as we continue to provide global clarity and vision, during a time when it's needed most.
Customer Satisfaction Survey Templates
Golf:
New Member Integration
Member Experience
Member Exit
Visitor Experience
Group Golf Day Organiser
Golf Lesson
Club Fitting
Academy/Driving Range
Leisure, Spa & Beauty:
New Member Integration
Member Experience
Member Exit
Leisure Day Guest
Spa Day Experience
Beauty Treatment
Personal Training
Fitness Class
Hospitality:
Dining Experience
Hotel Guest
Conference & Events
Human Resources:
New Starter
Employee Satisfaction
Employee Exit
General:
Customer Service Tracker
Bespoke Surveys
Member Communication App
Covid-19 Bundle
Automated software invites customers to complete a survey based on their recent encounter, or will track a customer's experience at significant landmarks during their journey, auto-generating a series of questionnaires, in sequence at set intervals as programmed.
The dashboard features real-time results, with built in demographic filters, industry benchmark comparisons and trend tracking tools for immediate and astute analysis.