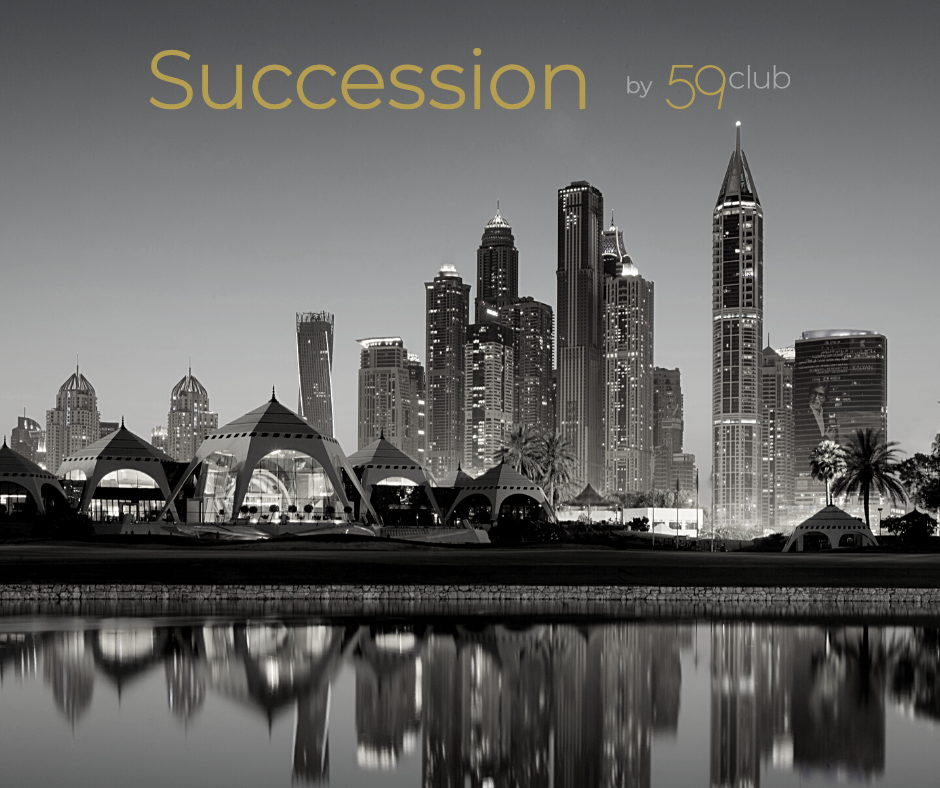 59club; the leading sales & service analysts and training provider, have today announced its exciting new personal development program; 'Succession'. www.succession.digital
The initiative is open to all managers, their deputies, and other rising stars within their business, whether they work with 59club or not. It is designed to support you to reach your full potential within your current role, whilst expanding learning opportunities, career progression and personal growth. What's more, annual membership is priced at just £59 per annum per person. The key contract holder at any 59club client venue will receive access to Succession at no cost throughout 2021.
59club CEO Simon Wordsworth said; "59club's mantra is to 'Measure-Train-Support', and Succession delivers on the latter two core elements. By making it affordable and open to all managers/prospective managers, it allows us to engage with the forward thinkers in our industry, people that want to learn and improve".
Taking on many forms, in its simplest guise Succession contains 3 core elements; 'In the ether' acts as a hub that connects individuals with the goal of developing fresh ideas and new perceptions. Learning is supported by an extensive library furnished with video, audio, and documents, plus access to online monthly panels and live webinars hosted by experts from differing industries. These learning vehicles centred around relevant topic matter, are designed to expand an individual's performance and their ability to make an impact. 59club has worked with a number of contributors to develop unique e-learning courses that are creative, interactive, and truly relevant to either the manager or the team under them. This area of the platform will grow significantly over the coming months.
To give a flavour of what's to come; a small soft launch pre-Christmas saw a number of 59club associates join England Manager, Gareth Southgate as he led a seminar around 'leadership styles & changing cultures'. An earlier panel were also invited to join Harry Redknapp as he discussed his 34 years experiences managing at all levels of professional football, with Succession aiming to take much of its inspiration from other sports & leading individuals from outside the world of golf. When Succession launches on Monday, January 18th, it will host a really insightful piece based on "leading teams" with England Cricket Captain, Joe Root just before he flew to Sri Lanka.
Succession's second element 'On the road'; will include a number of live events throughout the year. The first 'learn and play' event, subject to COVID-19 measures being relaxed will be hosted in April, at England's National Football Training Centre, St George's Park, conceived around a morning of education of the highest quality, a tour of the venue, and in the afternoon, a walking football tournament with training from LMA ambassador managers.
Finally, but by no means least, the 'On the course' activities will see business leaders and golf loving sports personalities quizzed around their life lessons & achievements, in a regular spot called 'Buggy Banter' and 'Mower Mayhem' – supported by 59club partners; Club Car and Toro of course!!
Wordsworth added; "Succession aims to build upon the talents and qualifications that managers already possess, by providing a vault of additional information, learning resources and unique opportunities to further enhance those prerequisite skills.
"We're looking to expand the horizons of those in managerial positions, assisting them to thrive within their existing role, whilst supporting them and their deputies to succeed throughout their chosen career paths.
"We have built Succession with your time in mind, so you consume it at your pace, when and wherever you wish. One of the best examples of this 'time focus' is the 'tombola' carousel where each week managers will be able to access a 30-minute staff training session of bitesize learning. As a manger, you want to learn and should do, but you simply have no time – Succession will help.
"We're not going to sit there and teach you how to analyse a P&L or complete a VAT return, we'll leave that to other bodies. Succession is here to top up, add the finishing touches to you as an individual".
Succession is a credit to the collaboration between 59club and its long-term major partners Club Car, Golf Genius and Toro, plus 3dIFS and CGI Insurance. For more information either visit www.succession.digital or reach out to your regional 59club Manager today.